Online Recruiter Office Hours
A recurring event, where recruiters can chat with candidates during office hours.
Good for: Building talent pipeline
View Sample Event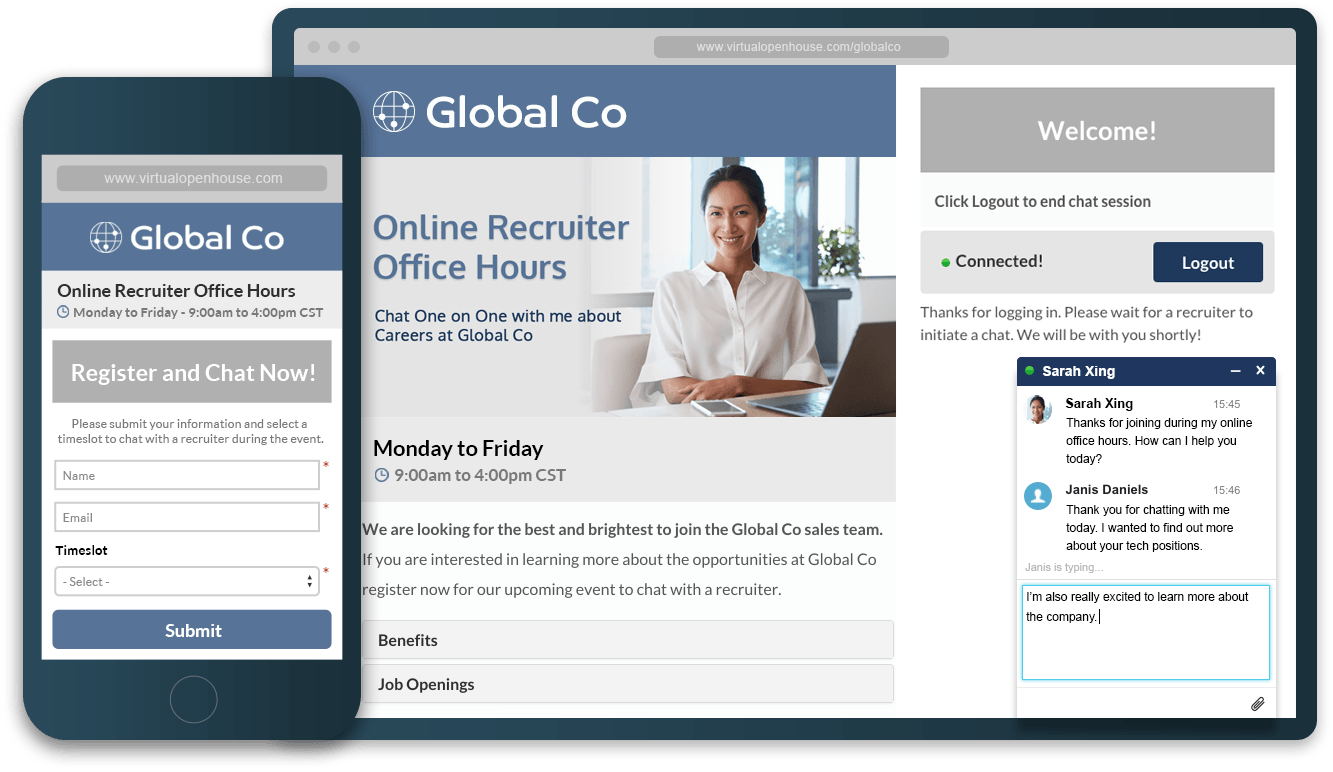 RUNNING ONLINE RECRUITER OFFICE HOURS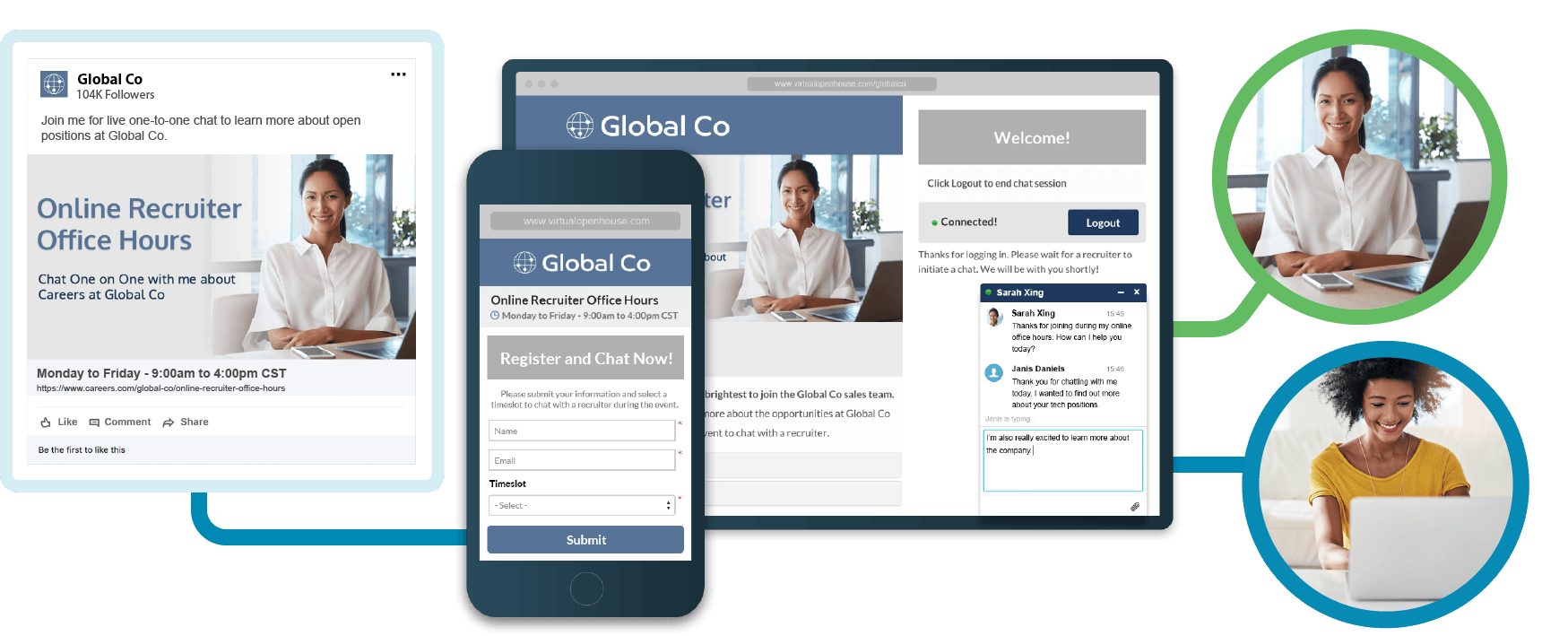 TARGETED EVENT TYPESVirtual Open House is a versatile platform that allows you to create and host many different types of events. Here are a few highly effective event types used by our clients.
Ready to Get Started?Let us walk you through the entire platform and show you all that Virtual Open House has to offer.
Request Demo
Virtual Career Fair Platform for Recruiters
Our recruitment software helps your recruiters connect with job candidates before your competition, and it gives candidates an opportunity to chat with your team and learn more about your organization through a unique and memorable experience.