Targeted Virtual
Recruiting Events
Virtual Open House is a real-time communication platform that allows your organization to gather pre-qualified candidates, and use targeted events to engage candidates using direct, one-to-one, chat-based conversations.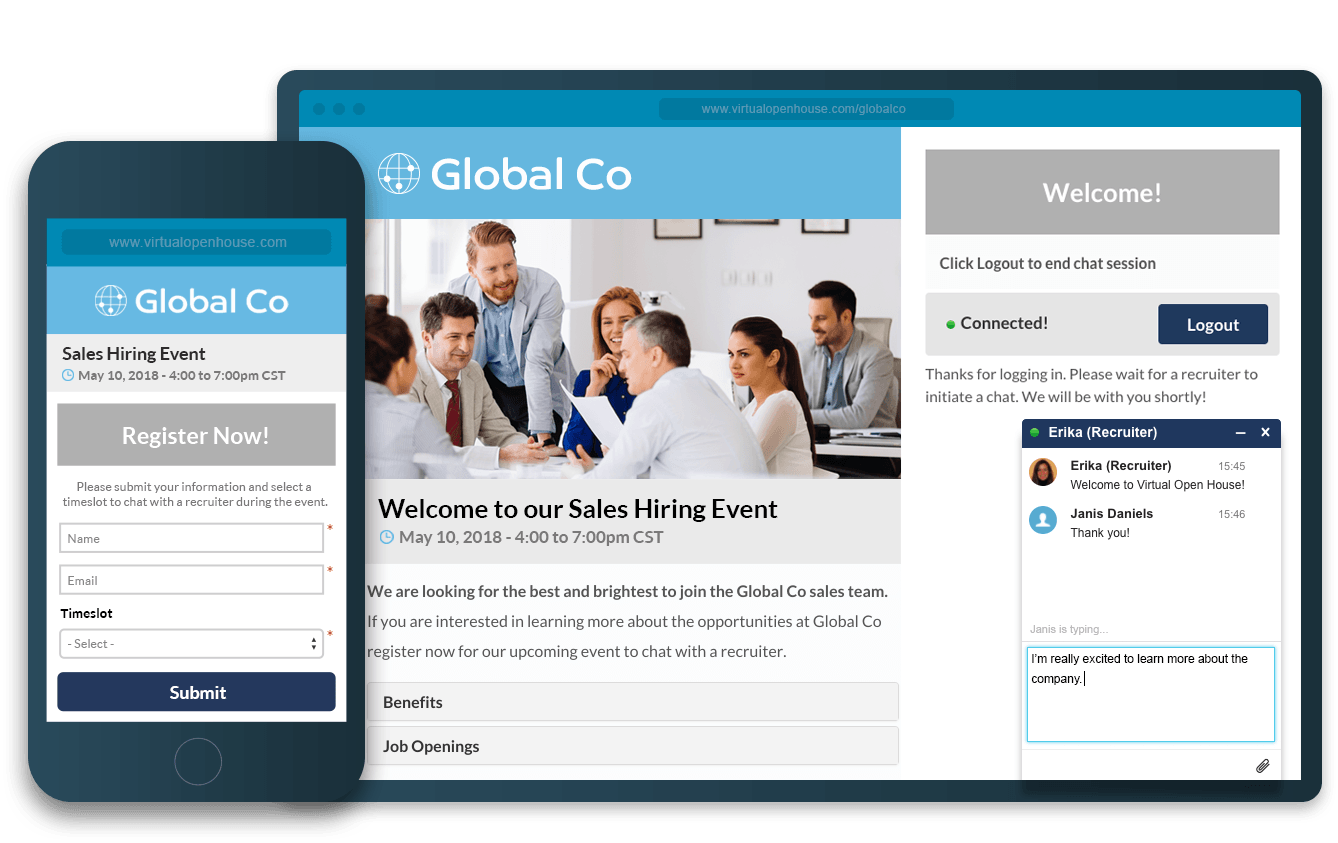 TARGETED EVENT TYPESVirtual Open House is a versatile platform that allows you to create and host many different types of events. Here are a few highly effective event types used by our clients.
Running A Virtual Recruiting EventCustomizable Workflow
CLIENT RESPONSE
"I honestly can't think of a better tool, or a better team, to help us find candidates in niche markets."
Andrea Keating – IBM
"The VOH team has been very accommodating and helpful through this process. The product is so user-friendly and intuitive, your navigating our team through this process has been a real contributing factor to our success."
Eric Komora – Penn Medicine
"The Virtual Open House platform has been an invaluable tool we've used to assist in talent attraction."
Barbara Cromer – Gulfstream Aerospace
HEALTHCARE
Recruit Qualified Nursing Candidates with Targeted Virtual Events
The total cost of hiring and onboarding qualified nurses is very high and most hiring solutions do not scale well. We developed Virtual Open House specifically to help organizations like yours get a better handle on running and managing potential candidates. To see how we've been successful with many Healthcare organizations, click learn more..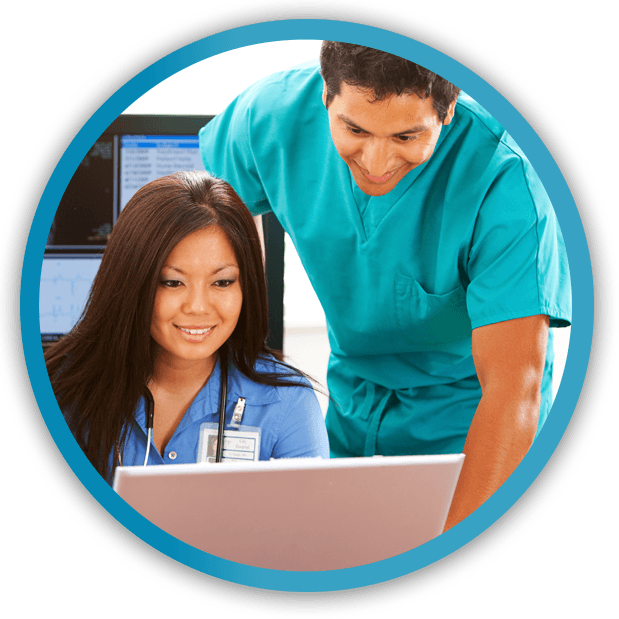 TEAM AND TRACK RECORD
We have been developing recruitment software for CareerBuilder.com and other companies since 2010. During that time, we've become recruitment focused, top-of-the-funnel experts.
Our white-labeled software has been used by:
320+ Companies
Generated over 1.3 Million Job Candidates
USED BY TOP BRANDS

Ready to Get Started?Let us walk you through the entire platform and show you all that Virtual Open House has to offer.
Request Demo
Virtual Career Fair Platform for Recruiters
Our recruitment software helps your recruiters connect with job candidates before your competition, and it gives candidates an opportunity to chat with your team and learn more about your organization through a unique and memorable experience.